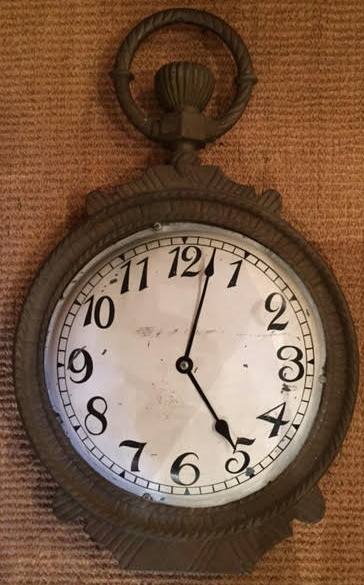 Antique Cast Iron Pocket Watch Trade Sign

Beautifully detailed antique pocket watch trade sign with movable hour and minute hands.

Trade signs were elaborately worked in wrought iron or in wood carvings
as tradesmen competed with each other for better and more distinctive identification for their place of business. Symbols remained important for years, because many people could not read.

This handsome time piece measures approximately 28" tall and 18" wide
with a 17" diameter face.